Buy CNC lathes in Austria
Thanks to our strategic international expansion plan, CMZ is conquering Europe. Now, as well as our subsidiaries in Germany, France, Italy and the United Kingdom, we are expanding our network of official distributors. One of the latest additions is Franz Moser, which is already in operation for anyone looking to buy CNC lathe in Austria.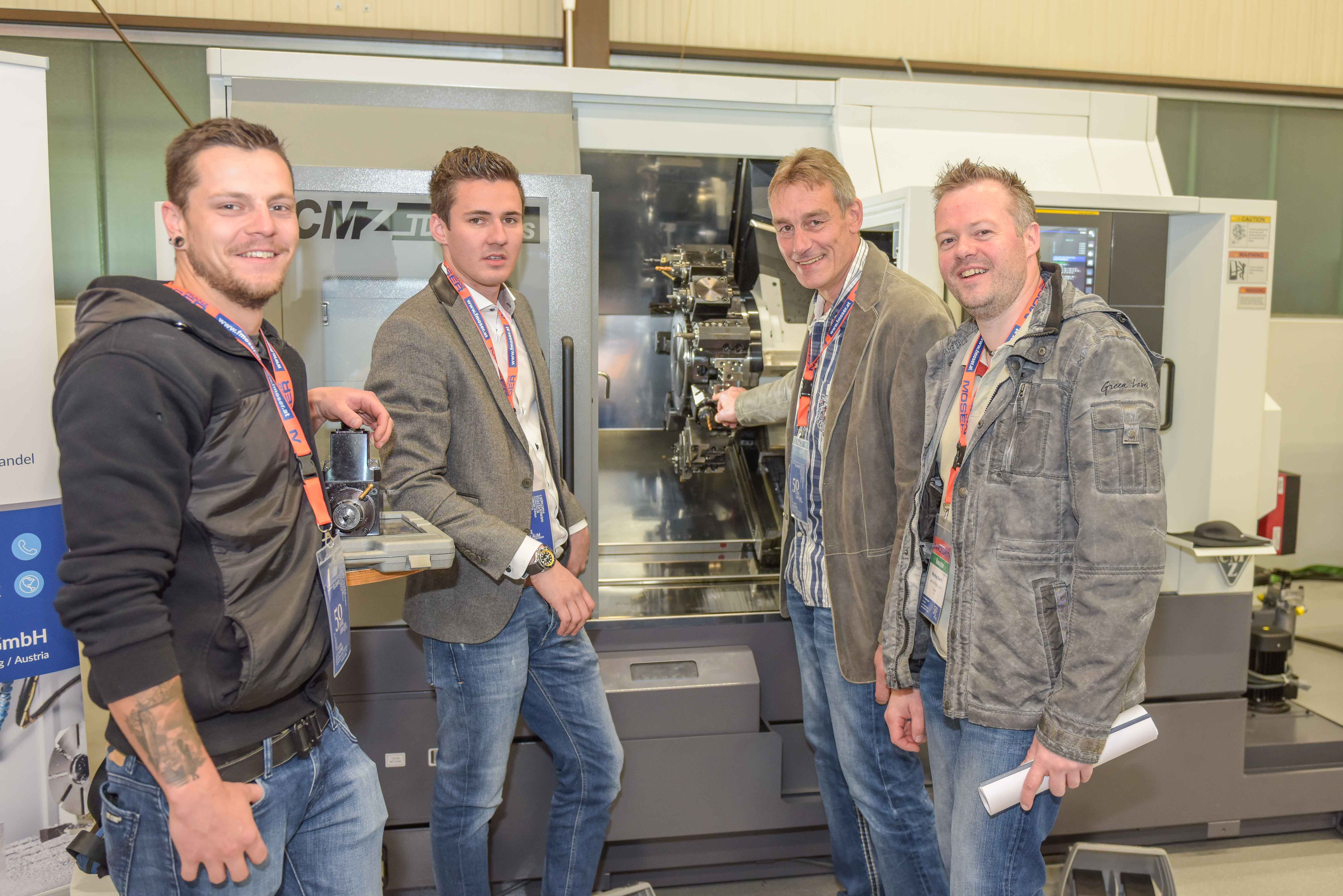 The start of a long road
This well-known and prestigious company is CMZ's official representative in Austria. Bit by bit, our sales network is growing, which means that being able to buy CNC lathes in Austria, lathes as robust, powerful and reliable as CMZ's lathes, is now a reality.
We prefer to build solid relationships with our distributors. For us, it is very important to make them part of what is happening in the company. Communication is fundamental and helps us to sell a quality CNC lathe and offer a highly skilled and on-hand after-sales service, something which is becoming increasingly valued by customers who buy CNC lathes. They are not just buying a machine, in an abstract way; they are looking for a package of services that is capable of giving them a speedy and professional solution when their machine has any incidents or stoppages
Open House en Austria
On the 9th and 10th of May, we had an Open House, in which our CNC lathes were presented to all customers and potential buyers at the Franz Moser premises. Moser assures us that it was a very successful day. It was an unmissable event for anyone thinking of buying CNC lathes in Austria. Their premises were filled with friends, suppliers and customers interested in renewing their CNC lathes and other machinery.
For the occasion, they had 3 of our machines on display. One was a TA 20 YS with a Robot, which delighted those who were looking for unmanned operation to automate their long and short series. To represent the TD series, Moser exhibited 2 machines: a TD 30 YA, a machine that's always precise and functional, and finally, a TD 45 and 2200, which are some of our large lathes for machining large-scale pieces.
Good reception
The good vibes are already starting to materialise in the form of multiple quotes, which we hope will be turned into orders. Orders which, depending on the type of machine requested, may have very short delivery times. Thanks to the latest investments CMZ has made, we have seen a significant increase in production capacity. So much so that some of our machines, such as certain models in the TA series, are available in time frames of less than 2-3 months, or even for immediate delivery. All of this comes at very competitive prices. It is an opportunity that many customers in different countries are already taking advantage of.
Anyone who is thinking about buying CNC lathes in Austria, or in one of the countries we are located in, must not miss this opportunity. As well as 20 years of precision, customers have an ally in us, one who is dedicated to increasing their productivity.