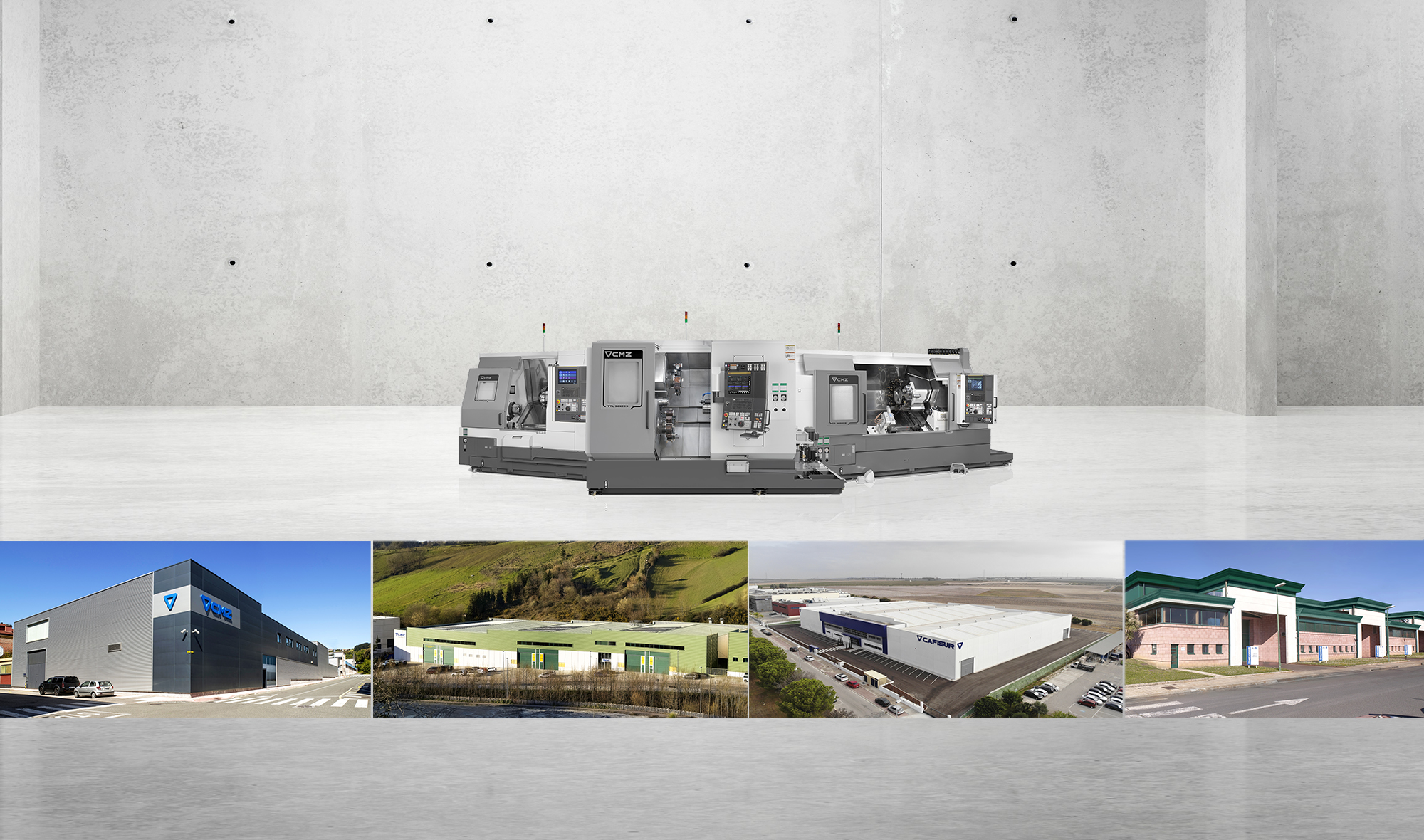 32,000 REASONS

TO BUY NOW
More than 32,000 m2 for our customers
Our CNC lathe range is growing each day. This growth is possible thanks to CMZ's human team and to more than 32,0000m2 of facilities in which we build our machines. Despite the current storm, we don't forsake our dreams: we keep on growing, believing in our projects and expanding our facilities.
Building for the future
Neoprec, our next plant, equipped with the latest technologies and automation advances, will soon be a reality. We have continued building it with the same conviction as a few months ago. We truly believe that our industrial development is key to be more competitive, now and always.
Make more & better
The secret of our lathes is under the covers and that's because we make almost all components in-house here in our facilities We are now ready more than ever to satisfy the demand when production comes back to 100%.
THE MAIN REASON?

VERY SPECIAL PRICES
We could give you 32,000 reasons to garantee you that this is the best moment to buy your CMZ CNC lathe. We stay with the main one: NOW we can offer you all our lathes with very special conditions. We are in control of 100% of our production process and that gives us capacity to launch promotions like this one.
We expand our facilities
Each of the square metres that make CMZ are thought by and for the client. Our new facilities will help us to manufacture more and better.

Together we build the future
We are looking forward to check Neoprec's new facilities and its productive capacity and we can't wait. With the adquisition of your new CNC lathe you are helping this to happen.
Unique conditions
We want to reward your compromise with CMZ and we do it by offering you for a limited period of time, our lathes to very competitive prices.

Find what you need
Tell us about your productive needs in this moment and together we'll find the lathe that suits best. This offer is valid in all our lathe range.
DO YOU WANT TO KNOW THE SPECIAL CONDITIONS OF THIS DEAL?
Tell us the kind of lathe you are looking for.
We will help you to select the option that best suits to your needs.