AUTOMATION SOLUTIONS
GANTRY LOADER
AUTOMATE SHORT AND LONG BATCHES WITH A TRIED AND TESTED CMZ GANTRY LOADER
Do you want to automate your production process in order to reduce loading and unloading downtime? Thanks to our range of gantry loaders, we offer different possibilities for CNC automation. GL6, GL20, GL 100... there is a type of gantry loader for each production process and if there isn't one, we adapt it. In addition, we have designed different workstockers. Programming this type of process is very simple. The software is very intuitive and has been developed so that the user has to input the minimum amount of information, making the cycle work in all cases. Compared to anthropomorphic robots, our gantry loaders are cheaper, more ergonomic, much easier to program and are much faster. Whether you work with billets or shafts, our gantry range can be your best ally. Workstocker for billets, for shafts, special solutions, increased pallet capacity... We are able to find the automation solution that your process needs.
INFINITE AUTOMATION SOLUTIONS
TD-30-YS-800+GL100 + 2xWS280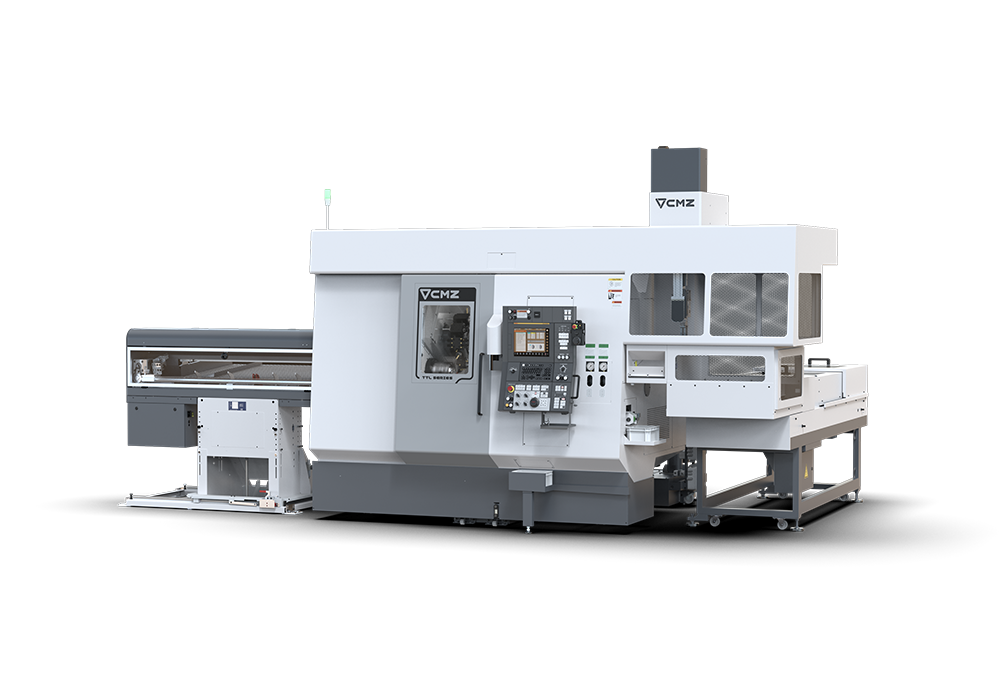 TTL-66-66-T1Y-T2Y GL20 RH + BARFEED + WS700
TTL-66-66-T1Y-T2Y+GL202 LH+2xWS700
TA-15-400 + GL6 RH + WS280
WS 280 LEFT CONFIGURATION | GL20 (2x10 kg)
CONVERSATIONAL PROGRAMMING SYSTEM
EASY AND SIMPLE
Our entire range of gantry loaders are easy to program and operate. We have developed a conversational programming system for the robot that allows an agile part change. Programming is very simple since the software minimises the amount of information to be entered by the user, making the cycle work in all cases. With our gantry loaders material loading and component unloading times can be effortlessly slashed, improving the overall performance of the CNC lathe.
REAL AUTOMATION SOLUTIONS
CATALOGUE AUTOMATION SOLUTIONS
Catalogue of Automation Solutions. Get to know in depth all the possibilities and technical characteristics of our Gantry range.
CONTACT US AND REQUEST A QUOTATION WITHOUT COMMITMENT