2020, come whenever you want
Almost without realising it, the final days of 2019 are already slipping through our fingers. As always, we like to come here and take a look back and remember everything that those past 365 days have given us. Many might say "one more year over"... but in our case that has not been the case, it never is. We like to live every moment as if it were the last, and give the best of ourselves, when manufacturing our CNC lathes. In 2019 a star was born, we have grown, we have celebrated, we have brought out brand new arrivals and we have been more #wearecmz than ever. Will you take a look back with us?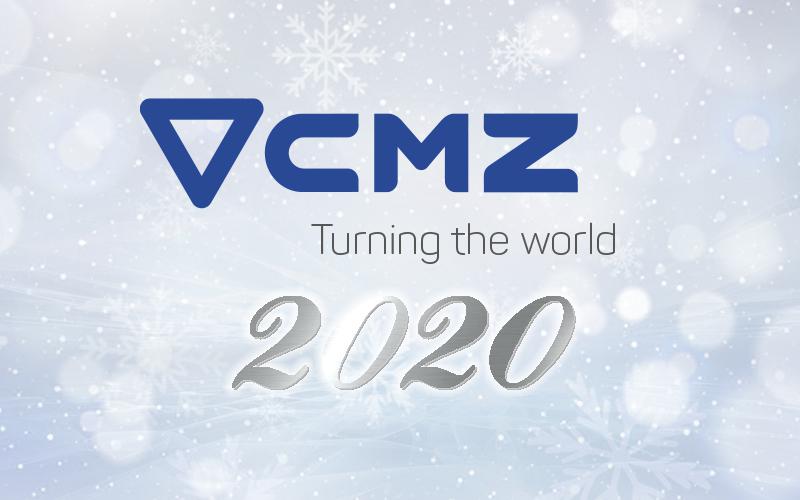 New releases, an ongoing process
January was the month of new releases. We shared the official launch of this website, which has been a great source of joy for over the last year. As well as being a live communication channel with our customers, it is a work tool with enormous potential. But we haven't just had digital releases. And if you don't believe us, try telling Mecaninor, one of our plants in Elorrio, which has received part of the horizontal machining centres that will be installed in Neoprec.
We were able to go off on holiday with the satisfaction of a job well done, after distributing the first issue of our company magazine, "CMZ Magazine", through our sales network, subsidiaries and authorised distributors. It is sure to be the first of many. We can disclose that the 2nd issue is already in the oven
CNC lathes for immediate delivery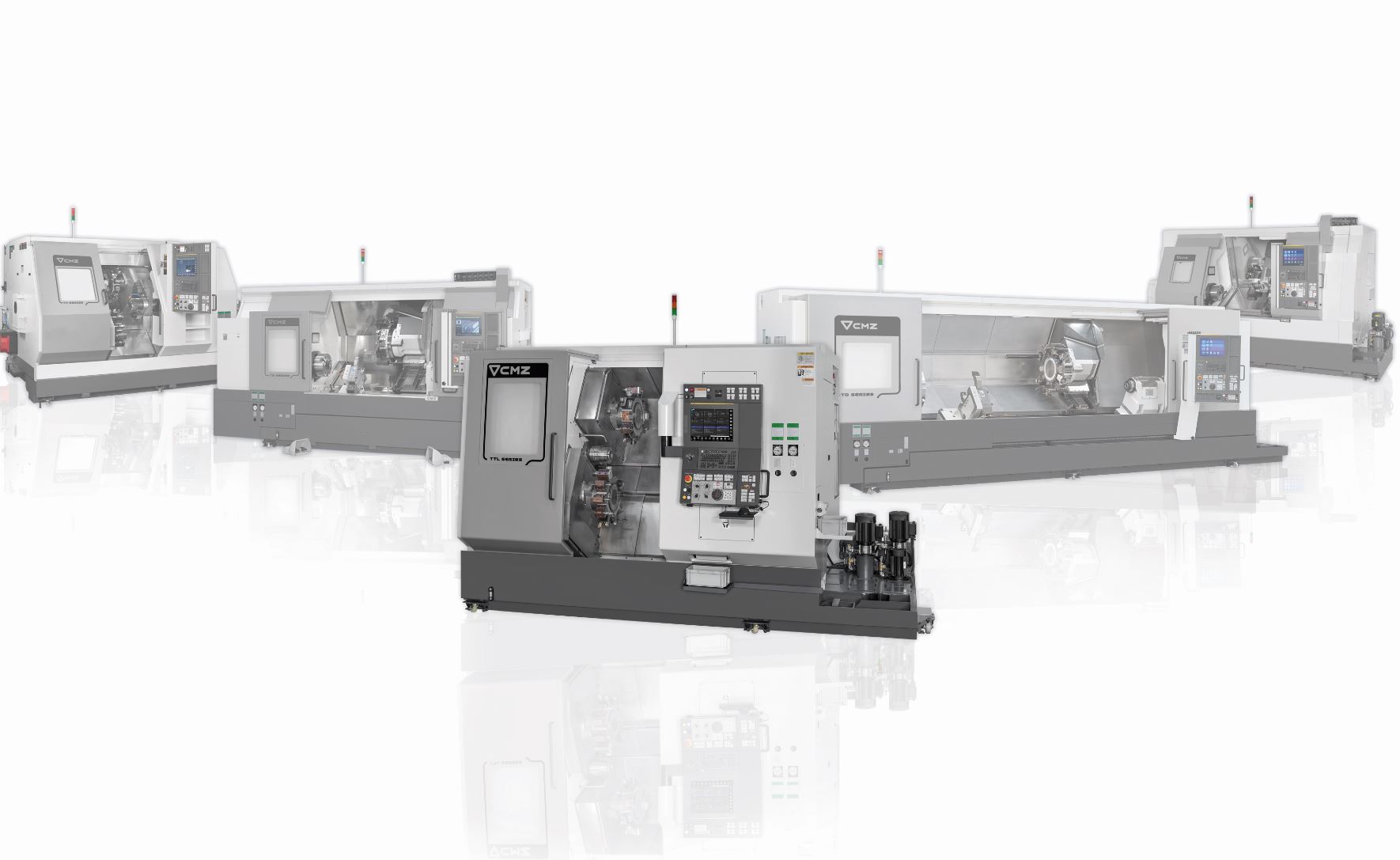 Thanks to the investments made and the growth that the company is experiencing, for the first time in our history and for a limited time only, we have offered our customers the possibility of acquiring lathes for immediate delivery at very competitive prices. There are several who have taken us up on this offer and those machines are already working at full capacity in the various workshops and companies that have put their trust in us again.
A star is born
If we have reached a milestone in 2019, on top of consolidating our large-size lathes, it is the launch of the TLL, our new turning centre. Under the slogan "a star is born", our family of multi-turret lathes has been expanded by one of the machines that we are the most proud of. It is an all-rounder lathe designed for high production and precision turning. A machine that is the result of the effort of several years of intense work from all levels of the company.
We hope that 2020 will be the year that this is consolidated, but this lathe has made an impressive start and could become our top seller in just a few months.
April showers bring May flowers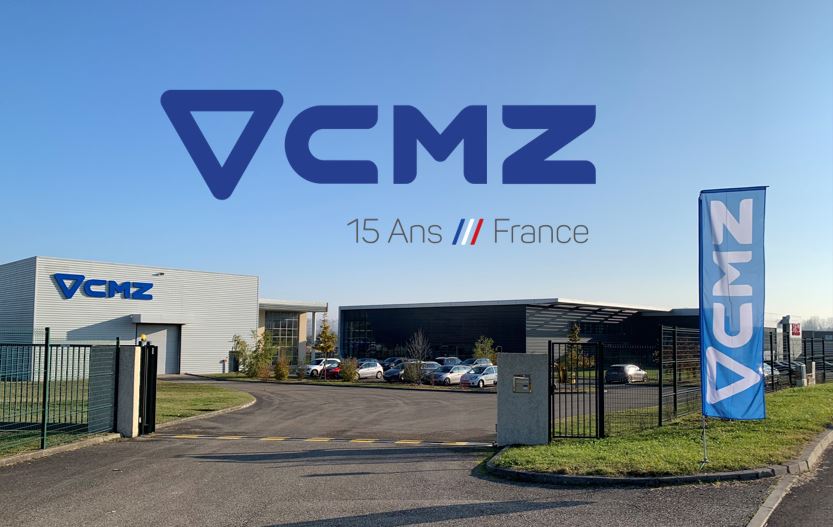 That's not to say that 2019 has been a year of showers in terms of the weather, but almost as if by magic, the awards and acknowledgements have been falling from the sky.
In October, we attended Indusmedia, the biggest event when it comes to industrial marketing, as speakers. We were chosen as a success story from among several industrial companies that have carried out various projects in the field of digital marketing. It was a magical experience in which we tried to bring our tuppence worth through our experience.
In November there were several days in which Lyon, the city where our French subsidiary is located, was indeed threatened with snow showers. This did not prevent us from going all out to celebrate the 15 year anniversary of CMZ France. 15 years of successes, effort, fight and staying ahead in an increasingly competitive market. To celebrate such a milestone, we are going all out. As well as installing a permanent showroom so that all of our French customers can visit our premises and find out about our lathes first hand, we held some open days in which there was time for everything: a day dedicated to the team and the sales network, a press conference for the media, customers and partners, some luxury workshops and a great party that was livened up by a Gypsy jazz band... We hope that we can have another 15 years, with lots to celebrate, so we can do the same thing again.
The cherry on the cake of this year full of joy was Confebask awarding us the Biscay Business Award 2019, rewarding CMZ as the leading Biscay business when it comes to commitment to the training and education of young people in the Basque Country. We were delighted to receive this prize, as it acknowledges the work we do day in day out from our human resources department. In 2020, we have no intention of resting on our laurels; we will continue to align ourselves with the interests of all young people who decide to carve out a career through professional training.
Year of dreams
If 2018 was full of changes, 2019 has been the year of dreams. From beginning to end, we have all worked for growth. Every one of the steps we have taken has led to us turning those dreams into projects. Projects that, in 2020, will bear fruit.
The setting up of Neoprec and the new Precitor plant are getting closer. This means that we are going to increase our production capacity even more. We are going to manufacture more and better. They are ambitious projects that represent a big leap for our company. We are ready for it.
#wearecmz, more than ever
We have launched various campaigns, but if there is one we are especially proud of, it's #wearecmz. Through it, we have started a channel, and through Bruno, Mariano, Alain, Itziar, Roberto, Renzo, Mikel and Koldo we have shown what CMZ is like on the inside. It has received such a warm reception that, from January, we will carry on showing more about our company through new people. Because CMZ is made by people and we want to give them a voice through #wearecmz.
We're ready for you
So here's to you, 2019, we can only thank you. Thanks for being a year that was as satisfying as it was intense. And thanks to you as well, on the other side, always supporting us, and thanks to all of the people who make CMZ possible. Without them, we wouldn't be where we are now.
We feel prepared; prepared to make sure our CNC lathes reach the very top. We are facing the new year with the peace of mind that comes from a job well done, with that "je ne sais quoi" that you feel when you are about to start something big, and the anticipation to see what it will bring us... 2020, we're ready for you.