Another year, EMO Hannover
There are important fairs, and then there are spectacular ones. Without a doubt, EMO is in the second group. For us it is a compulsory event. We work flat out to exhibit our digital control lathes and tell customers about our latest news. Now that the event is coming to its end, we are beginning to take stock, and start off along the final stretch with eagerness and enthusiasm.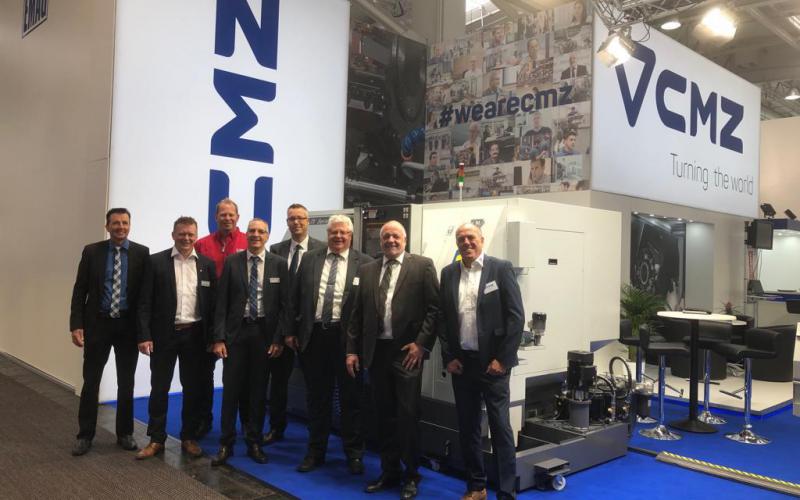 EMO, in figures
We can certainly say that EMO is the main machine tools fair in Europe. It is a renowned and prestigious event for suppliers and users.
In 2017, over 130,000 visitors attended, to see the 2,230 exhibitors from 44 different countries. Exhibitors who, year after year, present the whole range of technologies in metal working, manufacturing systems, precision tools, Industry 4.0 solutions, and so the list goes on.
CMZ Deutschland, the host
Within our organisation, it is our German subsidiary, with support from our central headquarters, who has taken charge of organising the event and at times played host.
Things could not be going better. Hundreds of customers, friends and suppliers have been coming up to our stand.
For us, it is magical seeing the reaction of visitors when they see one of our machines for the first time in person. We never forget that impact, the look on their faces, that look of surprise and that reaction. When that happens, we cannot help but feel just a little bit excited.
275m2 of professionalism
For us it is essential to show our product at fairs. EMO could not be any different, so our stand is home to 6 machines which best represent our product range. We have filled the 275m2 of surface area with CNC lathes of the highest quality, professionalism, challenges, friendliness, and more.
The people who have been coming up to the CMZ stand have been seeing powerful, robust and reliable machines. Our range of turning centres, recently expanded by the recent arrival (TTL Series), is represented by one of our lathes from the TX Series, ideal for those looking to optimise their productivity. As well as that, we have brought one of our lathes with a gantry robot and workstocker to Hanover. When customers see it working first hand, they are left captivated.
Despite its size, it never sacrifices speed – our stand has a TD machine for machining large parts, because "large does not mean slow." In addition, we have TAs and TDs, our best-selling machines.
Very positive overview
We still have the final stretch of the fair to go, but we can proudly state that everything is looking like we are going to leave with a feeling of a job well done, with orders to fill and plenty of enthusiasm to face new challenges.
However, there is still a lot to do, and if we have learned one thing over these last 75 years of history, it is that a fair can always keep on surprising you, from beginning to end, so... let the party continue!