People are talking, commenting, whispering... CMZ is in vogue!
CMZ is in vogue!. It's not us saying it, but the media who, month after month, have been echoing the content we've been creating and the events that have been happening at this CNC lathe manufacturer. Here we will have a brief look back at the latest articles published in magazines and the specialised press about us.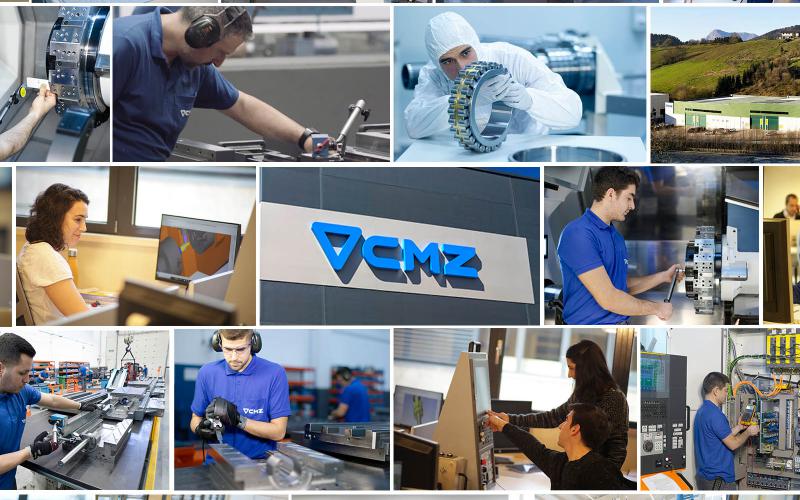 Cafisur and Best Basque Businessman
Thanks to the pandemic, which undoubtedly hit us like a train and forced us all to live differently, 2020 gave us two pieces of fantastic news. Aitor Zumarraga winning Best Basque Businessman was as unexpected as it was welcome. Renowned prestigious national media outlets as well as Europe-wide vertical industry publications set aside space to acknowledge the triumph. As well as the written and digital press, local radio stations like Radio Euskadi and Bizkaia Irratia interviewed the award winner live on air.
Cafisur's move to the Tecnobahía Technology Park didn't go unnoticed either in Cordoba's provincial media. La Voz de Cádiz and Diario Bahía de Cádiz both published news items confirming the change.
Applications for CNC lathes
We dedicate a large amount of resources and extensive efforts to publishing videos on applications for CNC lathes, with free downloadable support content. Our work is more than repaid when the downloads of CNC programming guides are counted in the hundreds, or the videos go viral in a matter of days. Thanks to the well known portal Metal Working, our video on deep hole drilling on CNC lathes has reached many parts of Europe.
Neoprec begins operation
It's not every day that you invest 17 million euros in setting up a machining plant. That is why Neoprec has aroused so much interest. El Correo is the newspaper with the biggest readership in Bizkaia, and its editors have dedicated several articles to us in the last few months. In them, they have interviewed Aitor Zumarraga and shared the details of the project to set up Neoprec.
Lathe of the month
Our star campaign this year has stirred passions. Specifically, our lathes for machining large parts have appeared on our website and newsletters. It was our lathe of the month in March, and it has aroused an awful lot of interest.
We would hereby like to thank all of the media outlets for their attention and the care with which they always take on and tell our news. We have big plans for the next few months and many projects that will soon come to fruition. We'll keep you informed...