CMZ launches a new range of driven tool holders, benefiting from the Hazitek 2023 Programme
CMZ has launched its new range of driven tool holders for the TTL and TTS Series multi-turret turning centre, with unique features, a rotational speed of 12,000 rpm and 70 bar internal coolant capability. The innovative project happened thanks to the R&D support programme provided by the Basque Government in cooperation with the European Union.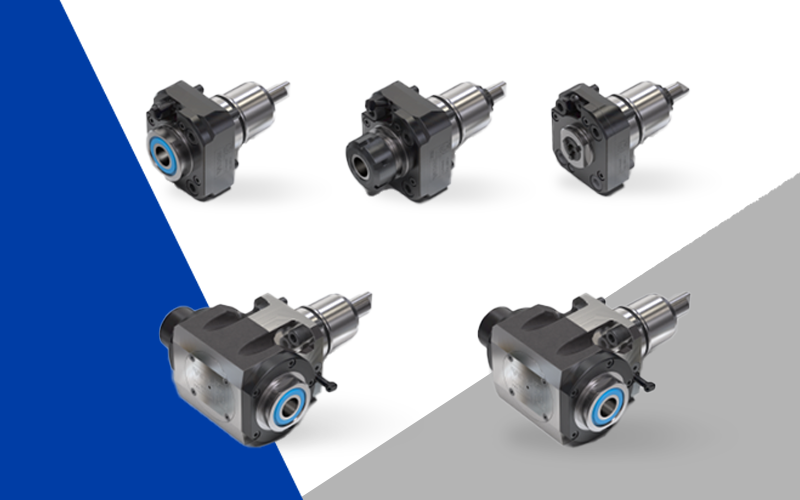 Business R&D support programme - Hazitek
Through Hazitek, SPRI (Society for Industrial Restructuring) is mobilising EUR 90m funding for research and development in companies in the Basque Country. The R&D Hazitek 2023 funding programme promotes Research and Development Projects in SMEs as well as large companies and associations of companies in the Basque Country. The programme consists of non-repayable grants to make the necessary resources available to Industrial Research and Experimental Development.
New driven tool holders
CMZ has been able to access the Hazitek Programme and thus promote one of its most recent R&D projects: the launch of a new line of driven tool holders for multi-turret machines. These new toolholders with a rotational speed of 12,000 rpm and 70 bar coolant capability are innovative, top-quality products. All of them are being manufactured in CMZ's own machining plants. The introduction of this project is part of the company's global strategy and its commitment to products manufactured in Europe. More than 80% of the components assembled in CMZ lathes are made in its own plants. This approach enables the company to control the entire process and provide high quality products at very competitive prices.
CMZ Store
You can purchase these products through the online tool holder store CMZ Store. CMZ's online store offers a wide range of tool holders. It is open 24 hours a day so customers can buy its products wherever they are, benefiting from a 20% discount (already included in the prices shown) compared to buying direct from the Aftersales service.
R&D
The ultimate goal of the Hazitek programme is to strengthen the industrial fabric of the Basque Country, generating a significant impact and financial return. This type of initiative provides subsidies that are becoming increasingly necessary for industry, a sector which plays such a large role in this area.