CMZ Magazine issue no. 2: Summary
Good things come to those who wait. Proof of that is the second issue of our corporate magazine in which we share lots of news, and is loaded with interesting content: the most cutting-edge applications with programming tips, the results of the year 2021, the keys to the new projects we are working on, and more. We are placing in your hands and before your eyes a very important part of us, which we hope you will receive with the same affection we put into it.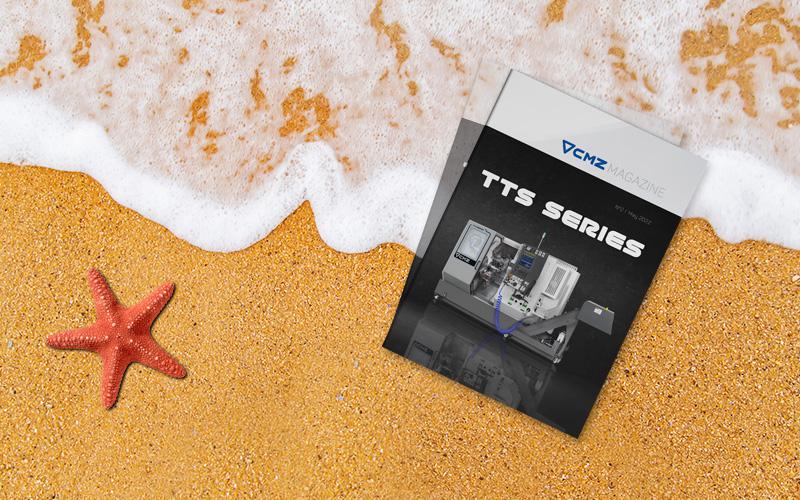 A small taster
It's best if you try it yourself, but you are sure to enjoy the second issue of the magazine. Although our strategy for trade fairs has changed radically due to the pandemic, in recent months there have also been milestones and celebrations, such as the company's 75th anniversary and receiving awards such as Best Basque Businessman. Our selection manager, Mónica López, opens the issue with a letter which is a must-read, in which she values the importance of bringing on board new talent in organisations like ours. Neoprec and the TTS Series, Twin Spindle lathe for bar turning, have been the two big stars lately, which is why they take up several pages of this issue.
New applications
Thanks to the collaboration with our applications department, we can share with you all the most popular applications of recent times. Deep hole drilling was one of the most viewed, because there are times when you have to see something to believe it. It's not every day that we see holes 42 times longer than their diameter being drilled on a lathe CNC. Broaching and gear hobbing and a demo on the TTS Series are some more of the processes explained in detail in the magazine.
Don't miss out!
We are sure that after reading this little taster you are dying to read the rest. Don't wait any longer, and download issue 2 of CMZ Magazine. If you are nostalgic and want to receive a paper copy, contact your usual sales agent, or get in touch with us.
Happy reading!