CMZ MAGAZINE No.3: CONTENTS
We're on a roll, nobody can stop us now. That's why the third issue of our corporate magazine, CMZ Magazine no.3 is out now. This issue is full of the latest news and exclusive content, as well as programming tips for cutting-edge applications and details of the major projects we are involved in. We hope you are as excited about this third issue as we were when we prepared it 😉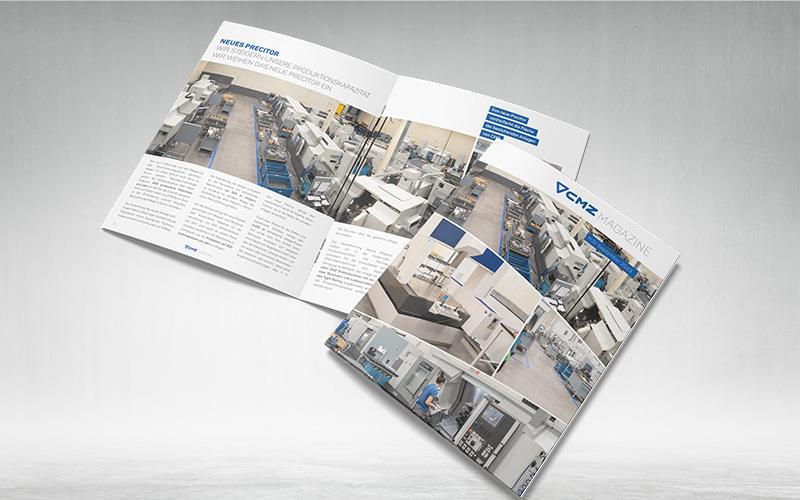 A honeypot
Sounds tempting, doesn't it? This year we have filled our bag with content of great interest, content which has been the main driving force for getting us to where we are now. After a 2022 when we finally managed to get our world turning again, what better way to celebrate than by compiling all these milestones and lots of other news in this third issue of our CMZ Magazine. The sale of 2,000 TA Series machines, the start up of the new and updated Precitor and even an exclusive interview where we discuss the significance of in-house production. These are just some examples of the main features in this issue.
Cutting-edge applications
Our applications department is always actively collaborating to show us the latest CNC lathe applications , and this issue is no different. In this issue, we show you the latest projects designed by our team, like for example, how to break the chip in your CNC lathe, the CMZ bar unloader designed to automate processes and the machining of large parts in Super Duplex stainless steel. All that, as well as programming tips so you can maximise the performance of your lathe.
This time we also bring you a report on our applications department where we show you how turn key projects are implemented which provide added value to the purchase of your CNC lathe. We have a team in continuous training, able to provide consultancy advice whatever the customer's production needs, and we couldn't waste the opportunity to show it to the world. 
It's here!
Without further ado, and after this short summary which will probably have left you wanting more, we can say loud and clear CMZ Magazine no.3 is available now. Access the full online version now for you to enjoy wherever you are. If you prefer to read a paper version, contact your usual seller or us and we will send you a hard copy.
Long live CMZ Magazine!