CNC Lathes in France | Industrie 2019
This March has been proving to be very busy when it comes to trade fairs: we started off the month with Intec, in Germany, which was followed by Industrie, in France, and we will finish off this week with Mecspe in Italy. Our CNC Lathe is very well known in France, and the Industrie exhibition is a perfect place to meet up with customers, suppliers and friends.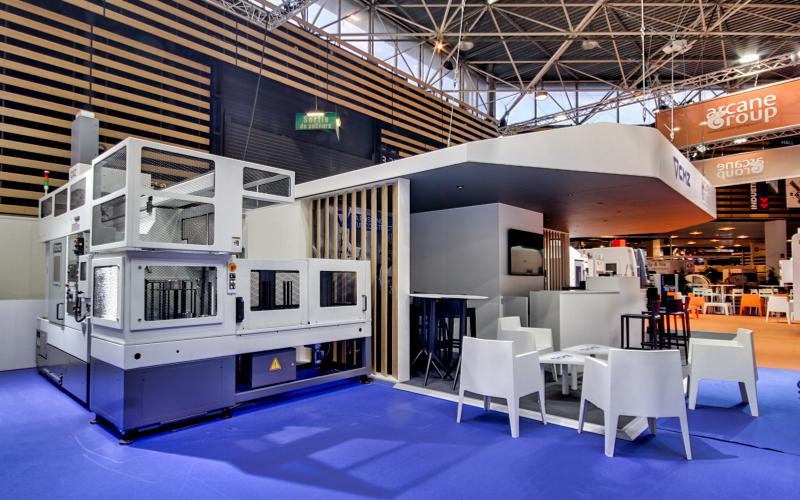 The star of the show: our CNC lathes
We put a large amount of resources into preparing for the machine tools sector conferences that we take part in. We are there at the sector's most important events in the countries where we sell our CNC lathes. We do all we can to put care and dedication into every detail: the location of the stand, decoration, construction, image, catering... we want the CMZ stand to be a nice place to chat, share opinions and exchange experiences. But if there is one thing that is key for us, it is showcasing the real stars of the show: the CNC lathes.
We believe that customers come to the fair interested in looking for top class machines. That's why we believe it is essential to have a representative number of lathes on the stand. It's not enough to just be told, you have to touch them and feel them. That's why every visitor that comes to visit us has the opportunity to see all of the qualities of our lathes for themselves, first hand, and with front row seats.
Resounding success
Thanks to the work of our French subsidiary, our CNC lathes enjoy prestige and recognition in France. The results of Industrie 2019 have been very positive. As well as selling a considerable number of CNC lathes at the conference, we were able to meet customers, show off our product, and build collaborations with partners. Industrie is an unmissable event for anyone who wants to find out the latest news in the sector. For us it is a very important fair, which we put months of dedication and hard work into preparing for.
15 years by your side
On top of that, this year is not just any old year. It marks 15 years since CMZ France opened its doors, 15 years that our company has had a presence in France, the Gallic country with its own unique identity. Opening a subsidiary in a market as competitive as the French market was a massive challenge. A challenge which, over the years, has reaped a lot of success. We can't reveal much yet, but we are preparing something very special to celebrate these last 15 years of our history. 
And the winners are...
To start warming up the engines for our big celebration, we wanted to raise our glasses and toast to our customers by picking 15 VIP winners in a prize draw. The prize packs include 2 bottles of the best Spanish Rioja and Ribera wines, and we would like to send them to our 15 winners.
So if you are one of the lucky ones, congratulations! We will get in touch with you to confirm the delivery address.
If, on the other hand, you were not lucky this time, don't worry. We are preparing some big surprises that we will be revealing over the course of this year. Don't lose touch with us, follow us through our social media accounts on Facebook, Twitter, Instagram, YouTube and LinkedIn. This is just the start