Manufacturing here: the secret to our CNC lathes
After almost 75 years in the machine tooling sector, we are experts in the intricacies of this industry. In an increasingly globalised world, with a trend towards offshoring production, we are firmly committed to our business philosophy; the philosophy of a family business that has experienced significant growth over the last decades. We are a CNC lathe manufacturer and, to take on this significant challenge, we apply our own rules and practices. Today we open our doors so that you can discover some of our secrets.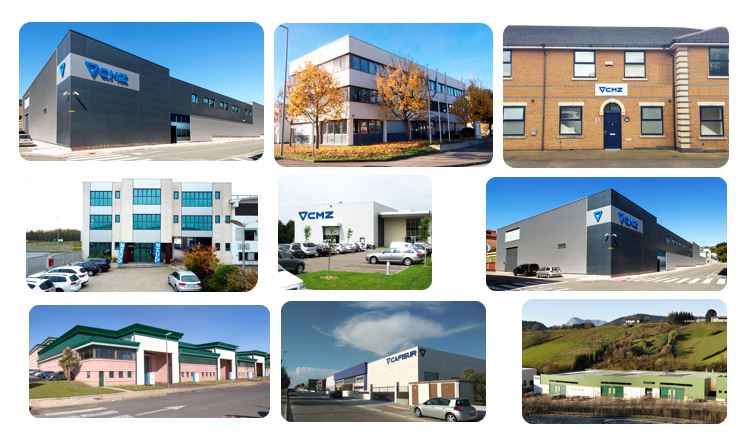 The power of a manufacturer
The tipping point for CMZ. As we have recounted previously, when the third generation of the family took the controls of the business, they were firmly committed to specialising in manufacturing CNC lathes.
What seemed like a suicidal move in an era of turnkey projects, couldn't have been more successful. Since then, the company has dedicated itself to manufacturing extremely precise, professional CMZ lathes. We believe that the power behind any manufacturer is the care they put into each detail of their process.
Controlling the process
Our perfectionism in the production and assembly of our lathes is underwritten by our own manufacturing process, which allows us to control the production of the machine from beginning to end. We manufacture robust, precise, reliable lathes. The secret is inside: we manufacture almost all the pieces in our own facilities.
For everything else, we only use top-quality suppliers with whom we have forged solid commercial agreements and relationships. We are very clear that we will never turn away from premium-quality components. If we did that, our product would lose its main competitive advantage.
Excellent price-quality relationship
Excellent price-quality relationship
All our clients have seen, first-hand, that this professionalism and refinement in our production process does not impact the price of our lathes. In fact, since the vast majority of machine manufacturers are based in Asian countries they are therefore obliged to recover their export costs in their final machine price. We are able to use that percentage saving when manufacturing our top-quality components to offer a very competitive price.
32,000m2 to serve our clients
More than 300 people, in our own subsidiary companies in 4 countries, and our authorised distributors across the main European centres, mean that, on average, we deliver 2.5 lathes to our clients every day.
Our head office is in Zaldibar. This is where all the central services that support our subsidiaries are located: procurement, accounting, IT, application engineering, technical office, marketing... All our subsidiaries have their own sales branches and their own after-sales service. In Italy and France, the two countries where we sell the most product, there is also a showroom, where clients can test the merits of our lathes in situ.
Without a doubt, CMZ's main strength is its range of manufacturing plants. Historically, our lathes were manufactured in the head office in Zaldibar. However, over time, the 5,500m2 became too small to satisfy demand. Since 2015 we have used a second assembly plant, SEUNER, completely dedicated to manufacturing the TD Series.
The Mecaninor and Precitor machine production plants are added to that list. These two plants are used to manufacture the different components that are later added to the lathes. Meydi is our assembly plant for our electrical cabinets.
In Cadiz we have Cafisur, our industrial boiler production plant, another significant part of our strategy.
This network of production facilities enables us to concentrate on every detail of the process. For us, controlled, localised production is a basic pillar.
Turning the world
Our motto, our war cry, is "Turning the World". It is our declaration of intent. We want to reach the top and to do that we need to fully commit. That's why we have set to work, to make our plans reality.
We will shortly be launching Neoprec, our new machine production plant, with FMS, automated storage and the latest technologies. It is quite something. Our new Nuevo Precitor plant has also already been launched. And finally, Cafisur will be transferred into a larger facility.
This is just the beginning of an exciting new era; we hope that you stay with us to try it out.