The new CMZ Store has now been launched
New year, new projects! This January, to get 2023 off to a good start, we have launched the new CMZ Store: now a familiar way of buying toolholders, but with an updated image and design. Here you will find the toolholder your machine needs: access the CMZ STORE online for toolholders for CNC lathes.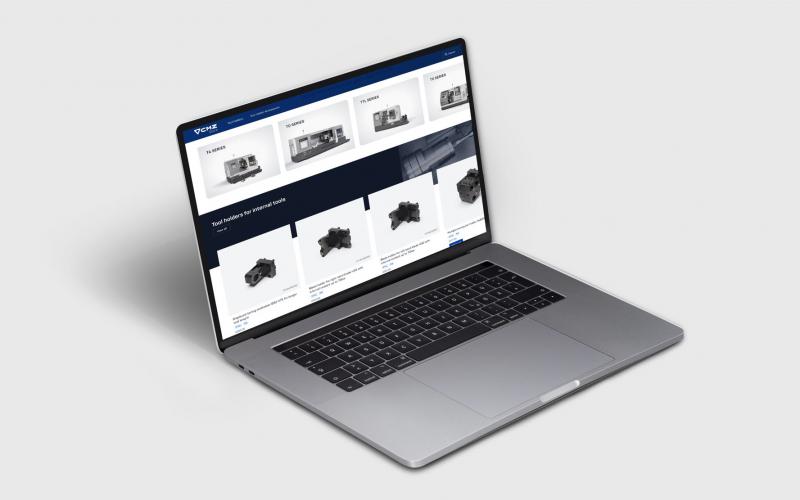 Your toolholder in just one click
With a design adapted to users' needs, the new CMZ store is now ready to offer a whole range of toolholders you need for your CMZ lathe. We have a wide range of accessories and toolholders that you will be able to find by filtering according to the model of machine you have. You will find axial and radial driven heads, toolholders for exterior and internal work, as well as sleeves, nuts, keys and other accessories.
New functions to make things simpler
We haven't just focused on the superficial aspects. As well as giving our online shop a makeover, we have introduced new functions to improve the purchasing experience, making it simpler and more intuitive. In the new customer area, which is accessed using an email address and password, you can check the status of different orders, repeat past orders and even access invoices.
All of this is with a design adapted for mobile phones so you can purchase from your smartphone, wherever you are.
At the speed of light
That's right. Toolholders are delivered within 24-48 hours, with the CMZ manufacturer's warranty. What's more, in the new Store, you can check available stock in real time, 24 hours a day, 365 days a year. Without rest!
Payment flexibility
We adapt to your needs. The new CMZ Store allows 100% secure payment by transfer or credit card. Remember that, like before, all prices in the CMZ Store always include a 20% discount compared to orders made via telephone through our customer service department. Buying online is cheaper. What are you waiting for?