Broaching
BROACHING IN A LATHE
It is quite usual that we find features like internal and external keyways, hexagons or torx in our drawings. Sometimes these are done in a separate operation in a standalone broaching machine or they are simply subcontracted. Anyhow, in some cases, there is tooling that allows you to perform these operations in your CMZ lathe.
Broaching operations can be done in different ways, mainly depending on the type of tool and toolholder used:
Broaching tool using a fixed toolholder: Tool and spindle are static, only Z axis motion is used in the cutting process with very shallow passes.
Broaching tool using a live slotting toolholder: Tool has a Z traverse motion through the live toolholder and the spindle is static. Very shallow passes have to be programmed.
Wobble broaching or Rotary broaching: The spindle is rotating and the tool is mounted with a slight angle in a holder that rotates free. When the tool touches the part, the tool engages and creates the feature. This process is only valid for feature like internal hexagons or torx.
Broaching can be done in all CMZ series. Depending on the size of the feature and the tolerances required Y axis may be required and if a slotting toolholder is used live tooling is compulsory.
 For further information you can download our Broaching technical document.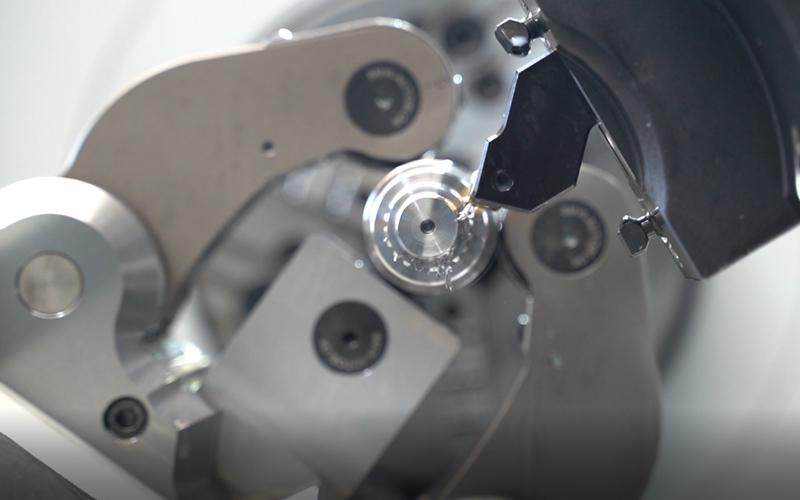 Do you need help with an application?
Our applications department can analyse in detail the process to be carried out and offer you a part study helping you to reduce cycle times.