CMZ France: here's to the next 15 years
Seasons come and seasons go. We have spent months preparing for what was, without a doubt, the event of the year: CMZ France's 15th anniversary. The celebrations took place on 20, 21 and 22 November and we can safely say all that effort was worth it: what a memorable occasion! We are delighted to share our description of the events with you here.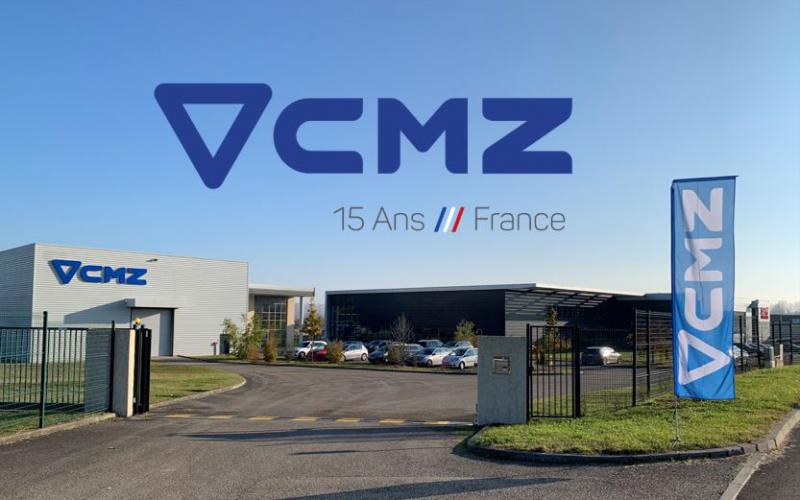 Working as a team
When we reflect on the months' of work it's because looking back, we realise how proud we are of what we have achieved. The celebrations for this anniversary event come after a complete renovation of the facilities in our French sister company, the installation and launch of their permanent showroom and the refurbishment of a leisure and break area in the facility. A hugely demanding challenge if we look at the time available in which to do it. But, thankfully, we have the best teams: engaged, committed and always prepared to give their best.
With less than 24 hours until the doors opened, nerves were running high but each person worked together as a team, to make sure that everything was ready for the big day.
At CMZ our human resources are key and so when we designed the programme of events we knew it was vital to arrange a morning especially for our sales network. The morning was presided over by our sister company director, Laurent Loustalot, and one of the group's general managers, Aitor Zumarraga and was dedicated to our sales agents. In the closed session, Laurent and Aitor presented this year's successful sales results, the objectives for 2020 and gave the sales team an opportunity to express their points of view, offer feedback and suggest improvements (always welcome). There was also time to chat, laugh and share experiences over a leisurely coffee. A welcome experience that felt ideal for the occasion.
As stomachs began to rumble, all our agents were treated to a feast of hot and cold dishes in the new leisure area built off the side of the brand-new showroom. Then the first clients started arriving and CMZ France's 15 year celebrations were officially opened.
The management team from head office and the heads of our sister companies in Germany and Italy all travelled to France for the anniversary events, which deserved no less than a company-wide deployment. It's not every day that we celebrate 15 years of success.
The big day
Without a doubt, the main event was on the Thursday. In the morning, clients, suppliers, media outlets and collaborators were all invited to the press conference. You can never be sure about turnout for these types of events and pleasingly, we had a full house, with the large number of attendees filling the room to bursting.
The conference was presided over by Laurent Loustalot, who formally presented the current results for the sister company and the group. Aitor Zumarraga highlighted the company's impressive, sustained growth, making special mention of the French market. This year has been another record year for the number of machines delivered: We are expected to close 2019 with 529 machines delivered, which is the highest number of sales recorded by the company since records began. After him, it was Iñaki Zumarraga's turn. Also a General Manager at CMZ, he shared the interesting projects that the company has been involved in: the new Precitor, the expansion and move at Cafisur, and Neoprec, our new automated assembly plant for CNC lathes. Raúl González, International Customer Services Director, and Gauthier Kindt, Head of Services in France, highlighted the main works and services offered by the area, as well as the importance of the people working on the ground in France who provide services to the thousands of clients who trust in CMZ. Lastly, both Olaf Suessmann and Alessandro Senzapaura shared how gratifying it is for them to be at the forefront of the sales teams in their countries and their pride in being part of the great CMZ family. The media outlets present all took copious notes and pictures to capture this momentous occasion.
Workshops on CNC lathes
After the press conference it was time to regroup over a coffee break before the most anticipated events of the day, the masterclasses. The first of our experts, Ainhoa de la Iglesia, Applications Director at CMZ, led a session on the daily work and functions in her department and the organisation. She also shared the success of our star application, Polygon turning, which has created almost 30,000 items in its lifetime of almost 12 months. Attendees also heard about the successes of SAM Outillage, whose manager Didier MOUNIER attended to enjoy the anniversary celebrations. Our clients seemed to really enjoy Ainhoa's session and value the work done by the department and the benefits of CMZ CNC lathes.
To close this part of the proceedings, Mathieu Chevrault of ESPRIT, our CAD-CAM software supplier, shared how ESPRIT operates with the new TTL, our recently launched multi-turret machine, which is our company's focus for this next phase of business. It is a pleasure to work with suppliers such as ESPRIT, who are always so well prepared and willing to collaborate with us. Mathieu, it was a pleasure to have you all with us and we send you our enormous gratitude.
Permanent showroom
Hundreds of clients travelled to Vaulx Milieu to visit us. As well as the prepared demonstrations, our famous lathes were also proudly on display in the permanent showroom, which will be available for any clients who would like to see the benefits of our numerically controlled lathes first hand. The machines on display are a representative selection of our product range: A TA 20 YS Z640 equipped with our GL20II gantry system for automating short and long batches, our best selling machines, the TA Z640 and the TD Z800, and an enormous TD Z2200 demonstrating that large does not necessarily mean slow and, finally, as an example of our multi-turret machines, a TX 66 Y2.
Our sales people were welcoming clients all day. We celebrated, we toasted, we sold machines and we shared experiences. We couldn't have asked for more... or could we?
Time for the after-work party
Attendance had been so high throughout the day that we never expected in our wildest dreams that it would become even more festive after 6pm.
Clients were still steadily arriving and crowded into our photocall, to enjoy the most informal part of the event: the jazz show and cocktail evening, which stretched late into the night. It was a perfect end to a perfect day.
To many more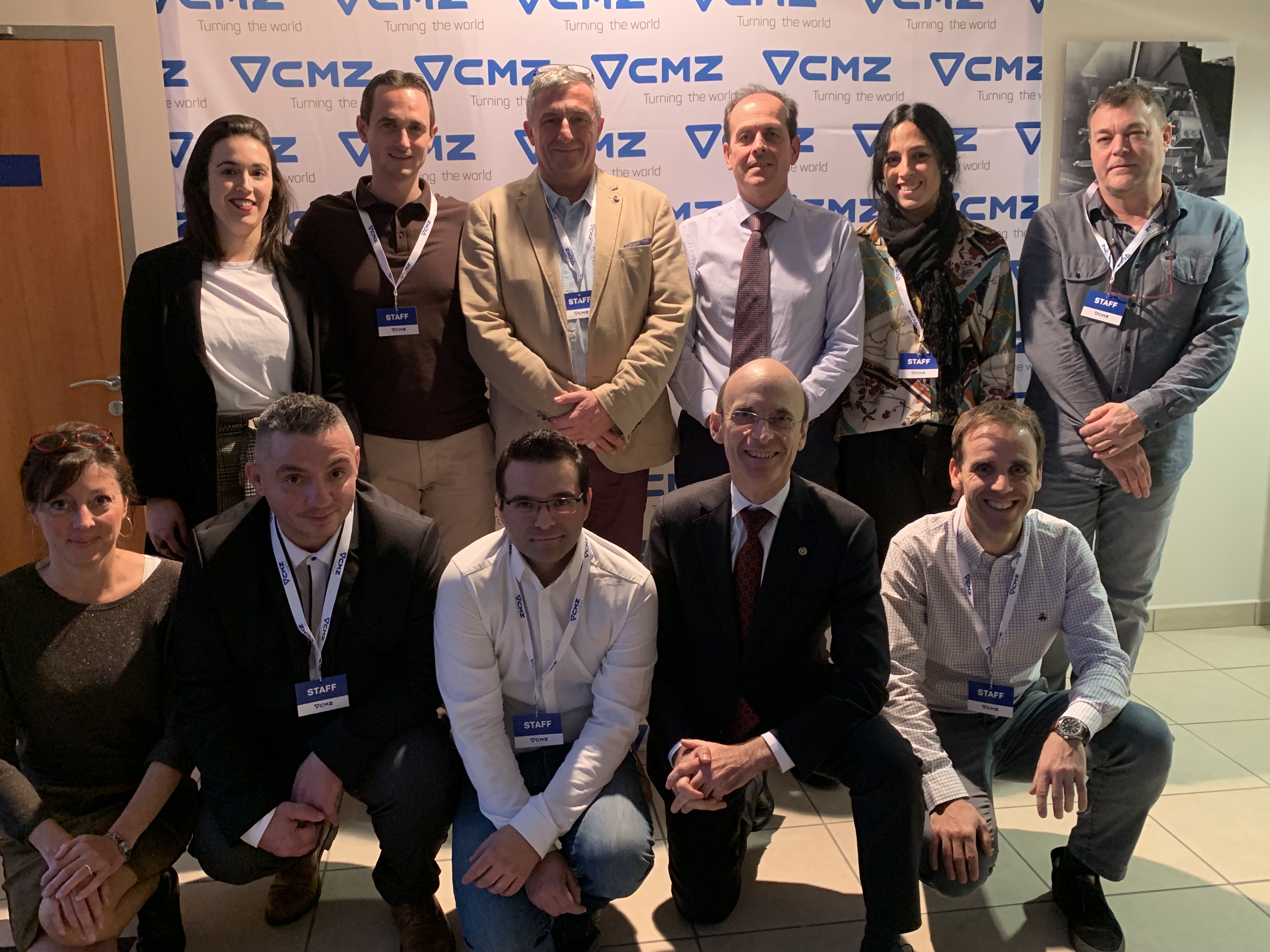 Friday was much quieter but no less productive, as it gave us the opportunity to meet with clients, work on ongoing projects and roll out new work. A delightful morning, where we learned all sorts of interesting things.
With the arrival of evening, it was time to say our goodbyes and bring this unforgettable event to a close. We would like to say how grateful we are for all the hard work by our French colleagues, for their welcome, their attitude and their good humour in the face of unexpected challenges. Our thanks, also, to all the collaborators, friends, clients, workers and suppliers who made it possible. If we could say just one thing to CMZ France it would be... may you have many more! To the next 15 years of success and happiness.