Technical comparison of high precision CNC lathes: Find your ally in the workshop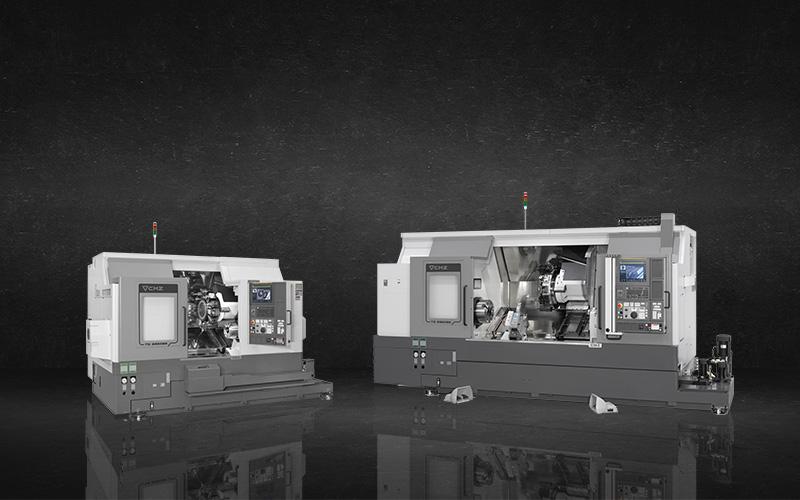 TD Z800-Z1350 Series: strengths
There is a wide variety of high precision CNC lathes to choose from: DMG Mori NLX 2500, DMG Mori NLX 3000, DMG Mori CLX 550, DMG Mori CTX beta 1250, TD Z800-Z1350 Series… In each link we provide a comparison table based on purely objective aspects of high precision CNC lathes in the market of the TD Z800-Z1350 Series. The types of parts to be made on these machines are the same, but all the models have key differences when we start to analyse their features.
Thanks to its technical characteristics the TD Z800-Z1350 Series enables work with larger size parts. The maximum turning diameter is 550 mm and the X and Y axis travels (X380 and Y140) are longer than in most of the models analysed. In addition, these machines are highly configurable: it is possible to choose between two different Z-axis travels (800 and 1350) and multiple bar capacities ranging from Ø52 to Ø180.
Analysis of the spindle and sub-spindle shows that the TD Z800-Z1350 series is very competitive as regards power and torque rating. The CMZ models have greater milling capacity thanks to the driven tools which provide 12,000 rpm, 13.7 kW, and 105Nm.
All the Z800 models can be supplied with the robot gantry option and so the machine can be configured with multiple automation options, preparing it for unattended work to optimise production to the maximum. Not all the models analysed are compatible with gantry-type robots.
The importance of the process
In any area, the manufacturing process has a decisive influence on the quality of the end product. The same goes for high precision CNC lathes; the way they are manufactured is vitally important for the result and long-term performance of the machine.
CMZ lathes have a service life of more than 20 years. The build quality of these machines is the result of applying the company's philosophy, placing value on complete control of the process. In this spirit, 80% of the components used to assemble the machines are made in our own plants. This fact makes for a very competitive end price for the product with optimum quality.
Both the smallest lathes in the TD series and those designed for machining large parts are manufactured in Seuner, CMZ's second assembly plant in Mallabia, Spain. This facility was designed to make room for lathes with beds larger than the ones traditionally made by the company. Seuner Fabricados has 10,000 m2 of facilities, 200 m2 of clean room, automatic warehouses, paint room and various areas fitted with the latest state-of-the-art technology.
Finding the best ally for the workshop is a complex task which you can simplify by working with leading brands. Any of the high precision CNC lathes in the TD Z800-Z1350 Series could be that key element your company needs.