2019, we're awaiting your arrival | CMZ CNC lathes
Just days from the end of 2018, it's time to take a look back at the year. 2018 has given us a lot. It was a year that had its ups and downs, and that has shown us that where there's a will, there's a way. We have been manufacturers of CNC lathes for more than 70 years and, although every stage is different, there is a common denominator throughout the 365 days that make up each passing year: we have the opportunity to learn and to reinvent ourselves every day. Time passes – what remains are people. People who give the best of themselves every day in order to construct powerful, robust and precise machines. With this philosophy and this way of understanding the business, at CMZ we're looking towards 2019 with excitement, and the desire to work hard and continue growing.
A year of changes
January 2018 got off to a strong start; after more than 7 decades, CMZ tackled its very first corporate brand redesign.
With the slogan "Turning the world", this manufacturer of CNC lathes declared its intentions.
In an industry that is ever more competitive and depersonalized, CMZ aspires to "take the world by storm", remaining loyal to its philosophy of being a family business while never losing sight of the high levels of competitivity flaunted in today's market.
High demand for TD Series lathes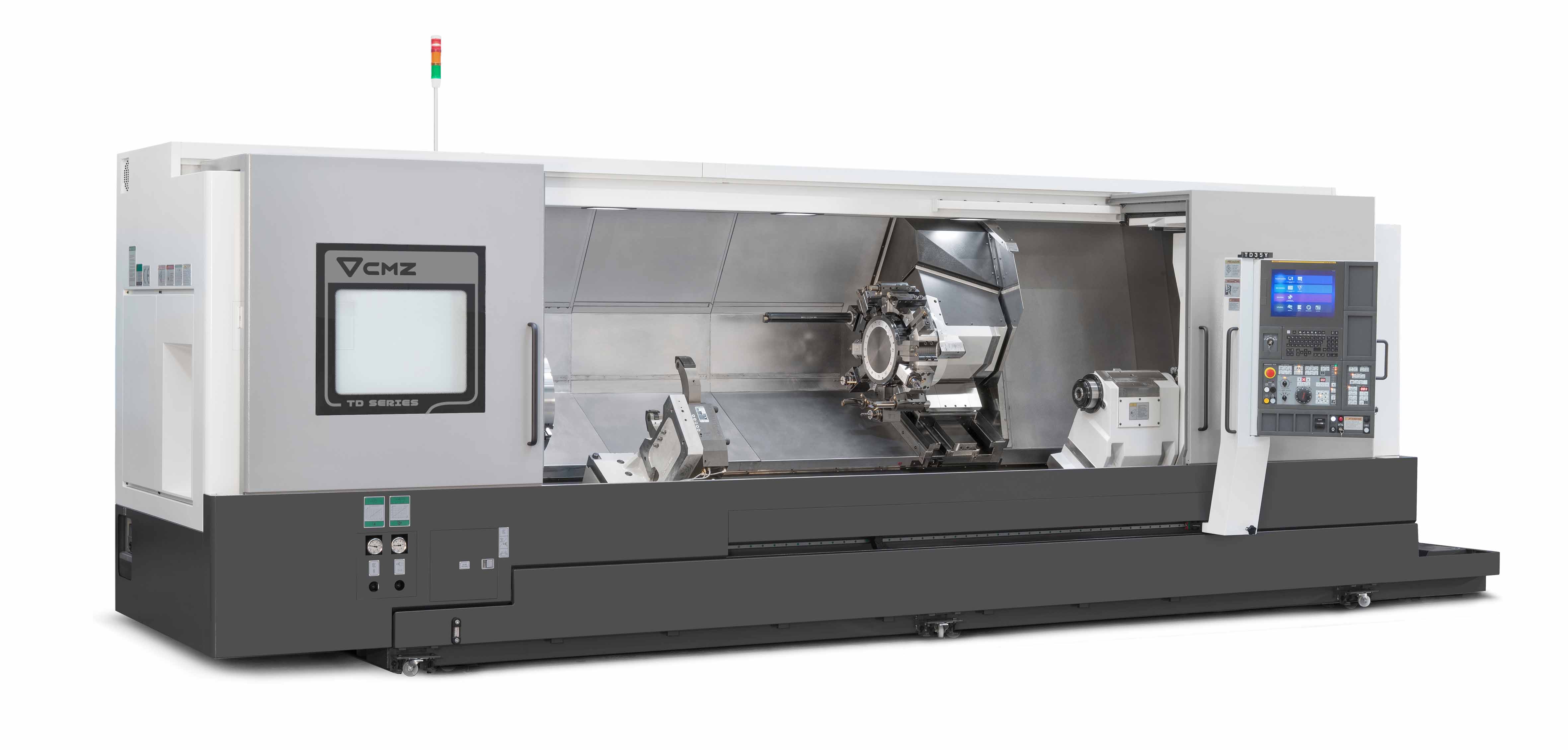 It's safe to say that demand for machines from the TD Series Z800-Z1350 and their "big brothers", lathes for the machining of large parts from the Z2200-3200 Series, increased during this financial year. They are manufactured in Seuner, Mallabia, at a plant that is fully equipped and designed to manufacture these machines that have been in increased demand during 2018.
Clients have bought them, tried them, and have kept coming back to buy new TDs from us. We couldn't be happier, and it is because the TD Series CNC lathes are very robust, reliable and precise machines.
Sustainable growth
We believe that both things are compatible and, in fact, we have demonstrated that this is true. The figures speak for themselves: 2018 was a year of significant increases in terms of sales. The Italian market in particular stands out, where our turnover increased more than 20%. Something very similar is happening in the other countries where we sell our CNC lathes. This is growth that is, above all else, sustainable. The various strategic decisions taken by management have undoubtedly contributed to this being this way. As they say: nothing ventured, nothing gained. And at CMZ we have two strategic commitments: resources and people.
It has been a year of investments, of projects, of saying "let's do it". And we are. The aftersales, finance, production, engineering, marketing, design and assembly departments have been strengthened in order to respond to the company's needs and, as a result, those of our clients. Clients who, after more than 70 years, continue to trust in us when they want to buy a top-quality CNC lathe at a competitive price.
Improving clients' experience
For us, it's crucial that clients experience an excellent relationship with our brand. This, as well as putting a powerful and precise machine on the market, is something we try to achieve in different ways. At CMZ, the aftersales department plays a very important role in clients' experiences. Our engineers accompany them from the moment the machine arrives at their facilities. We work with highly qualified, prepared staff who are always ready to respond to any doubts or needs that clients might have. With the aim of improving services and customer care, the Essentials, Advanced and Pro maintenance contracts were successfully launched this year. They have been designed to classify and optimize the services most required by our clients for maintenance of their machine. Through these, we intend to improve the quality of our customer service.
Paolo, we'll never forget you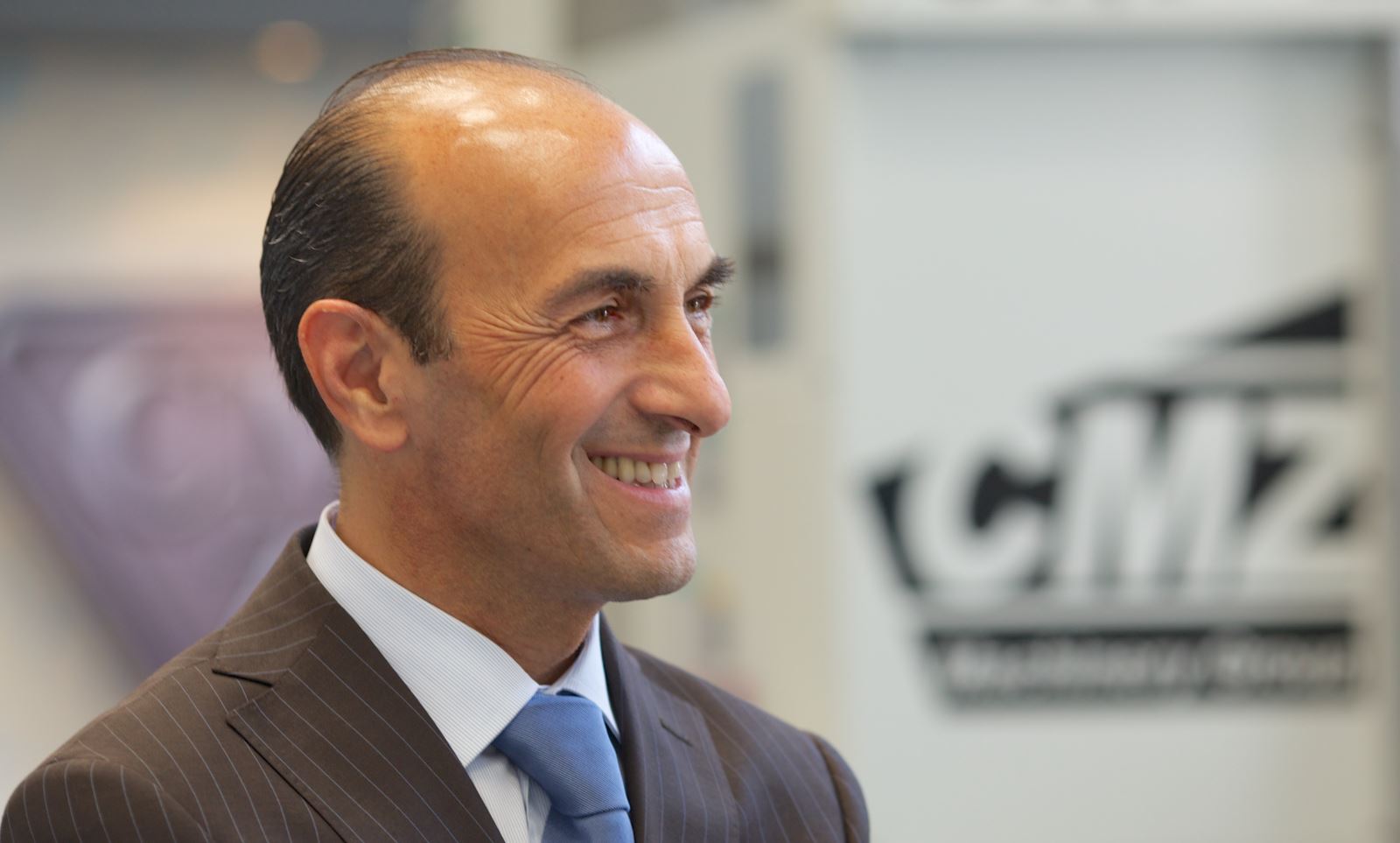 Without a doubt, the worst part of 2018 took place in May when we had to say goodbye to Paolo Paccagnini, director of the Italian subsidiary. He was a fighter and he battled against a difficult illness until the very end.
More than anyone, he taught us that dreams can come true. He managed to make a brand as little-known as CMZ was in the Italian market reach the very top. He even did it in record time, demonstrating incredible professionalism and an indescribable human quality.
He left behind a huge void, but also a huge legacy, given the life lessons he taught us. In November, we paid tribute to him at the CMZ Italia Open House, which brought together all those who had the huge honour of knowing him. Time will pass, but Paolo will always be with us.
Closer to you
We want our family character and friendly attitude to be part of everything we do. We would like to hear you better, tell you about everything going on in our business, and for this reason we have entered the digital world by totally updating our website and taking a dive into the ecosystem of social networks.
You should follow us, because we will keep you updated with everything we're preparing with so much affection through our pages. And it's only just the beginning.
Facebook | Instagram | LinkedIn | YouTube | Twitter
New and exciting projects
2018 was a very full year and we have a feeling that its successor won't be any different. In 2019, the "CMZ Academy" will be launched, created by and for programming and machine operation training for anyone who is interested in achieving their maximum performance. Right now, we are immersed in preparing the didactic material, designing courses and launching all the logistics involved. Without a doubt, it won't disappoint.
What's more, CMZ is going to expand its facilities with the opening of new machining plants. Neoprec will without doubt be the company's big move in terms of technological development. This plant will feature the latest technology and will substantially improve the manufacturing process of our CNC lathes.
2019, we're ready for you
After all of these experiences, we're ready. We're ready for a year full of projects, dreams, experiences… In 2019, we hope to continue by your side.
Thanks for coming this far with us, for putting your faith in us, for making all this possible. This year, we've tried to turn everything upside down, making the difficult easy and the impossible reality.
Clients, employees, suppliers, colleagues and friends: from the bottom of our hearts, we wish you a Merry Christmas and a 2019 full of success. And don't forget: where there's a will, there's a way.
Happy Christmas!