Aitor Zumarraga passes the baton to Jose Muñoz
On Monday 8th November the XXX edition of the Basque Business Night took place. The event organised by the Basque Company and Society Foundation brought together a large number of Basque entrepreneurs and political figures to celebrate the long-awaited awards ceremony. One of the most important, the Best Basque Entrepreneur 2020, was awarded to Jose Muñoz, president of Oribay Group Automotive. The award was presented by one of our managing directors, Aitor Zumarraga, who was awarded this last year.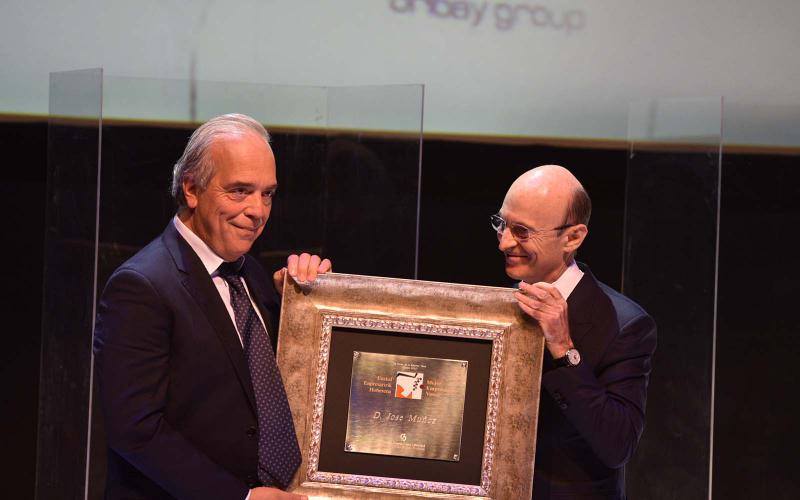 Awards night
Three other winners shared the stage with Jose Muñoz from the Oribay Group, and saw their business careers recognised.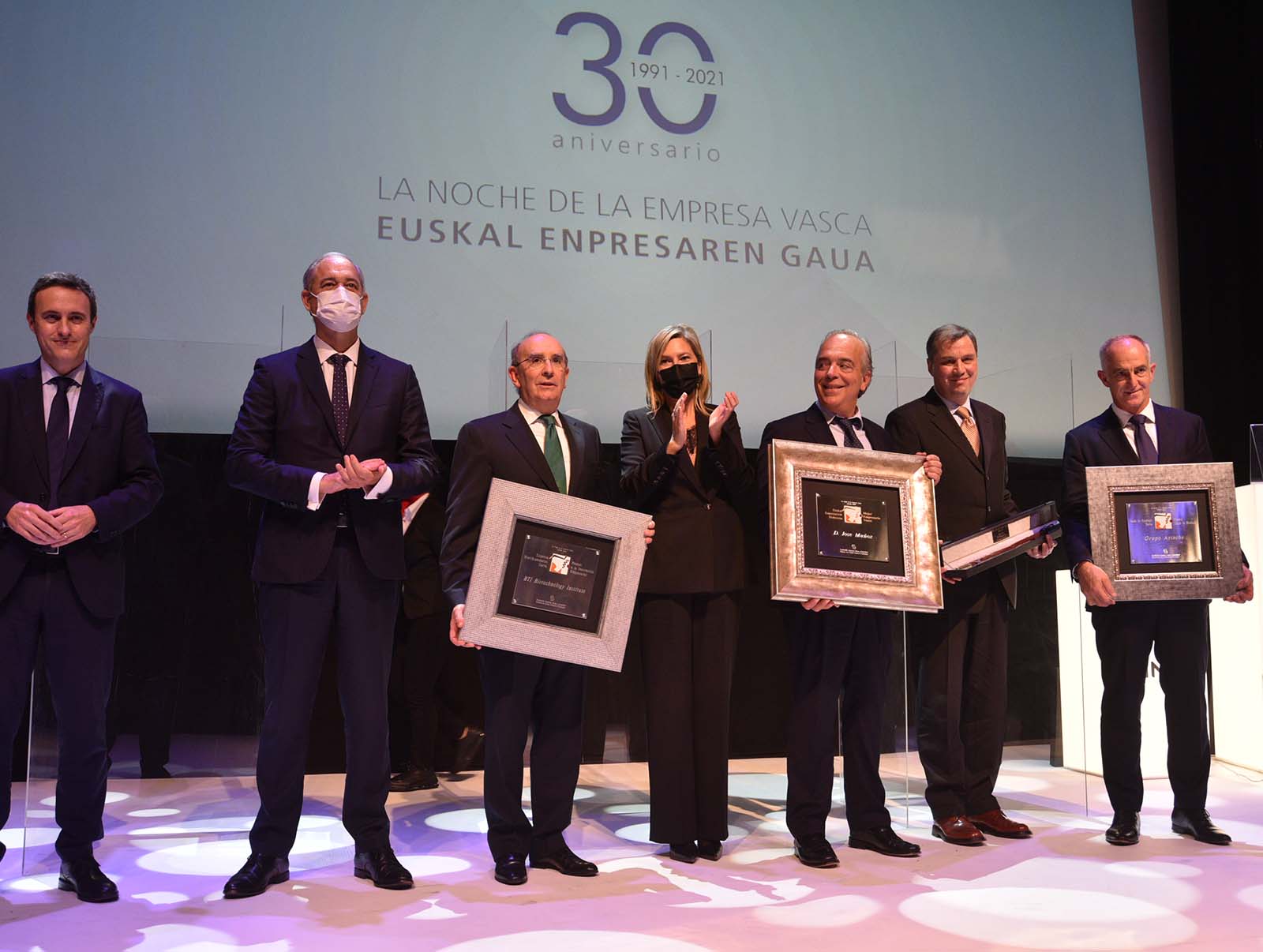 The panel also recognised the work of Arteche, a world leader in electrical equipment goods receiving the Made in Euskadi award, which last year was awarded to Rafael Stirling of Irizar e-mobility. BTI Biotechnology Institute lead by Eduardo Anitua and a pioneer in the industrialisation of biotechnology was recognised for their experience with the Business Innovation award. This time it was Ander Aramburu from Lazpiur Group who received it. The most endearing tribute of the night was in the form of Euskal Makila to KSB, which in 2003 incorporated Bombas Itur into its group, accomplishing a century's activity in 2020. Matthias Gutherl, managing director of the Gipuzkoa subsidiary, received the award from Markel Olano, Deputy General of Gipuzkoa.
With COVID as part of the scenery, the event took place in the Guggenheim Museum Bilbao. It was closed with a speech by the president of the General Assemblies of Bizkaia, Ana Otadui, who presided over the business gala.
Supporting the business community
It was a pleasure for CMZ to be on the front line and witness how initiatives like this recognise and empower the sometimes forgotten or ignored role of Basque companies. Their contribution to wealth and technological development is a tangible reality which deserves to be highlighted in prestigious events such as The Basque Business Night.
It was inevitable to remember that last year CMZ received the award of Best Basque Entrepreneur 2019 in the hands of Aitor Zumarraga. We say CMZ because we firmly believe that it was a recognition of the work of the almost 400 people who make it possible for us to continue #turningtheworld every day.