CNC LATHE
Reduce cycle times and boost your machining productivity
WE HAVE THE CNC LATHE YOU REQUIRE
WHAT TYPE OF CNC LATHE DO I NEED?
CNC lathes burst into the world of machine tools to achieve total precision in the manufacturing of all types of workpieces. Thanks to the digital control, it is possible to control key aspects such as the speed and depth of the pass, and the speed of the cut and rotation, thereby minimising the errors seen on manual machines. This automation offers a high degree of adaptability and allows complex pieces to be machined.
The type of CNC lathes to choose will depend on the technical characteristics of the production process and the type of parts being machined. CMZ responds to the needs of any company that needs to buy a powerful, precise and reliable CNC lathe. In our catalogue of CNC lathes you can view the detailed technical specifications of all our lathe series.
You will find machines with one turret in the TA and TD Z800-Z1350 Series, which are frequently appeal to precision machining companies all over . If you are looking for a machine suitable for machining longer workpieces, in our CNC lathes catalogue you will find the TD Z2200-Z3200 series with beds measuring more than 2 and 3 metres from chuck to tailstock. Companies looking to machine more complex components from bar will find the CNC lathe they need in the TT Series, our multi-turret machines that have exclusive features thanks to the movements of the X3 and Z3 axes.
We manufacture more than 80% of the components for our CNC lathes in-house. We prefer our own highly trained and qualified staff ensuring high quality production, controlling each phase of the process in our own broad network of production facilities. We have been producing machine tools for over 75 years, and we have achieved a high degree of specialisation in the manufacturing of CNC lathes.
If you need help looking for your machine, have a look at our CNC lathe catalogue and contact us. We can help you choose the lathe CNC that best suits your needs.
HOW TO CHOOSE YOUR CNC LATHE
When it comes to choosing a CNC lathe many technical aspects must be taken into account to maximise its performance and achieve extremely high levels of productivity. Here are some of the most important characteristics to consider when choosing the CNC lathe best suited for the requirements of each process:
Bar capacity. This refers to the maximum diameter of the bar that can fit through the spindle bore to be machined on the lathe from bar. This characteristic is of paramount importance when making the choice, because it limits the diameter of parts to be machined from bar or any diameters that need to be "swallowed" inside the spindle bore when a larger diameter is held in a 3 jaw chuck. For example, the long bed CNC lathes in the TD Z2200 – Z3200 series, have the option of double chucks, one at each end of the head-stock, which can accommodate shaft diameters of up to 192 mm. This is ideal for machining large parts.
Type of material. The characteristics of the material of the parts to be produced will also determine the choice of machine. Many materials can be machined on a CMZ lathe. The following video on oscillation cutting, shows how materials such as plastic, aluminium and steel are turned without the build-up of stringy swarf which can cause real problems, especially with automation. The hardness of the material isn't an obstacle either, as it is possible to machine super duplex stainless steel, which is a hard metal. The equipment on the lathe (tooling, chucks, jaws or collets, etc.) also has an affect depending on the type of material to be machined.
Number of programming channels. This refers to the number of machining actions that can be carried out on the machine simultaneously. CMZ's range of multi-turret lathes have 3 channels. Three programs with their corresponding tool offsets can be executed at the same time. Three tools can be mounted on the two turrets, cutting with three tools at the same time. This is known as superimposed machining.
X, Y and Z axis travels. This is the maximum distance each axis in the lathe can travel. The travel therefore makes it possible to machine larger or smaller parts. The TA Series, for example, is a precise, powerful and robust lathe with a high level of configuration. These high precision CNC lathes have three options for Z axis travel: 400 mm, 640 mm or 1100 mm. The high level of customisation makes the TA series CMZ's top selling machine. In cases where a high precision CNC lathe is needed with a larger travel in the Y axis, the TD Z800 – Z1350 series is a good ally.
Number of spindles and turrets. This factor determines whether different machining operations can be done simultaneously or not. The geometry of the finished component will also determine this choice. There are CNC lathes with a single turret or our range of multi-turret lathes (TTS series and TTL series) have more than one turret, enabling faster work. This type of machine is ideal for companies dedicated to high production and accuracy, where, alongside quality, every second counts.
Tailstock option. With the tailstock option, longer parts can be supported with a centre. The use of a tailstock helps to eliminate In our range of twin spindle lathes, the TTS series, and the turning centres in the TTL series, the movements on the X3 and Z3 axes provide the exclusive opportunity of an optional tailstock allowing the machine to work with the tailstock and sub-spindle at the same time.
Spindle speed and power. This determines the ability to machine different materials, diameters and types of parts on a lathe, in addition to different finishes. For example, the turning centres in the TTL series are fitted with high power, high torque synchronous motors which halve acceleration time: 5,000 rpm in 1.3 seconds. Also, the integrated synchronous motors cooled with oil provide high thermal stability.
These are some of the factors to take into account when choosing a CNC lathe. Each type of part may be different and require customised treatment.
CNC LATHES ADVANTAGES
5 REASONS TO BUY A CNC LATHE
THE POWER OF A MANUFACTURER
PRODUCING CNC LATHES SINCE 1945
We have been manufacturers of machine tools for over 75 years. In an increasingly globalised and depersonalised world, we opt for the "homemade", and we continue to maintain the essence of that small family business that began in 1945. Now, there are more than 450 of us involved in manufacturing these lathes CNC.
We have over 32,000m2 of surface area at our customers' service, production plants where we produce our CNC lathes with the aim of offering the customer a powerful and reliable product, avoiding the importation costs associated with machines made by other manufacturers outside of Europe. Our machines have an average life span of over 20 years.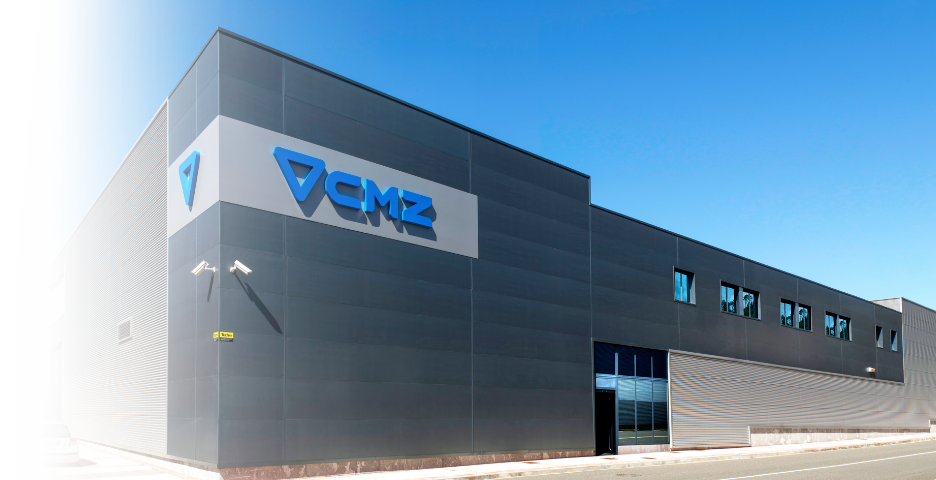 WHAT IS A CNC LATHE?
A computer numerical control lathe or CNC lathe is a machine tool used to machine turn parts by subtraction. It is programmed and managed using computer numerical control (CNC) software, which operates on the principle of cartesian axes X, Y and Z. The CNC lathe turns the raw part on the spindle while one or more cutting tools subtract material in a controlled manner to produce the finished product.
WHAT WORK CAN BE DONE ON A CNC LATHE?
A CNC lathe can work with a variety of industrial parts in many different sectors as various types of materials and sizes can be machined. In addition, numerical control enables the machining of highly complex parts with a high degree of precision and repeatability. Various operations can be performed on a lathe, including drilling, turning, milling and cutting.
HOW IS A NUMERICAL CONTROL LATHE USED?
CNC lathes use numerical control based on the use of cartesian axes X, Z and Y to subtract from the raw material. Through the previously programmed machining process, material is removed to give the end part its desired shape. As the raw part turns on the spindle, tools of a specific size and material are used to manufacture high precision parts efficiently.
WHAT ARE THE BENEFITS OF THE CNC LATHE?
CNC lathes offer significant benefits for industry. In general terms, these machines offer greater precision in manufacturing processes, enabling increased production, and optimising work times. In addition, thanks to numerical control, more complex parts can be produced with high repeatability.
WHAT IS THE DIFFERENCE BETWEEN A TRADITIONAL LATHE AND A CNC LATHE?
The main difference between a traditional lathe and a CNC lathe is the use of numerical control with a computer. The lathe operates according to a written program uploaded to the machine and is used for high precision production. In this way, human error is reduced and production is speeded up, thereby increasing the profitability of the company. In addition, a numerical control lathe can be used to produce more complex parts than would be possible with a traditional lathe.
HOW MUCH DOES A CNC LATHE COST?
Lathes are highly configurable machines. Their technical characteristics vary depending on the user's machining needs. The distance of axis travel, number of turrets, spindle speed and power… There are various factors that can affect the price of a CNC lathe. For that reason, it's best to consult with a specialised technical sales representative to make a customised configuration of the machine based on the technical specifications you require. CMZ's configurator will always offer the best available price.
USED CNC LATHES
Second hand CNC lathes that have been dismantled and reconstructed on CMZ premises. View the reconstruction process of the lathes online. Used lathes at unbeatable prices. We have a few units that will be assigned on a strictly first-come-first-served basis. View our used CNC lathes online and contact us for more information.