Metal Performers is a Bizkaian company dedicated to CNC machining and assembling assemblies. This CMZ customer has acquired about 20 machines in the last two years. Today, they tell us their experience.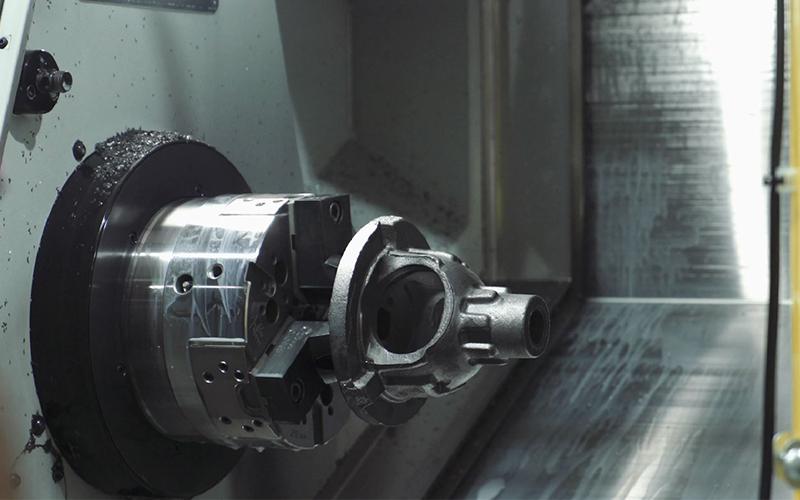 Testimonial
"You arrive at the company on Monday, turn on the CMZ lathe and the first part that comes out is a good part. For us, who work to the hundredth, this is very important"
Applications Technician. Metal Performers
CUSTOMER PROFILE
NAME: Metal Performers
LOCATION: Abadiño and Iurreta.
ACTIVITY: CNC machining and assembly of assemblies
MACHINES: Since 2016 they have acquired 19 CNC lathes from the TA series, mainly from the Z400 range and some Z640 machines.
HISTORY
Metal Performers was founded in 1991 and belongs to the Metal Group. This group also owns the Metal Smelting foundry company. They focus on the manufacture of large parts from 5 to 3000 kg. and of smaller pars, of 0.5-15 kg.
They have returned to their roots, focusing on what has been their flagship for years, the manufacture of differential boxes for the automotive sector.
MAIN SECTORS
Although its main sector is the automotive industry, they develop their activity in various fields such as: heavy vehicle, agricultural sector, wind, energy, combustion engine (stationary and marine).
CMZ AND METAL PERFORMERS, THE BEGINNINGS
The company has grown exponentially in recent times and that is why they have required a heavy investment in machinery. This is where CMZ has become an important ally for them.
They came to us through a new employee who came from a company where they worked with our CNC lathes. His experience had been so satisfactory that, when Metal needed to acquire new CNC lathes, he did not hesitate to recommend our machines. Historically, Metal had always worked with Okuma but thanks to this positive experience they did not hesitate to buy CMZ lathes.
CMZ LATHES IN METAL PERFORMERS
Strong and precise, this is how Javier Vasco, Application Technician in Metal Performers defines the CMZ lathes. For him there are several advantages that our lathes present in comparison to other machines. The main advantages that they find in their manufacturing process:
Turret control with the potentiometers.
Control of breakage of tools by CMZ
Automatic correction with frames, own development of IPM.
Does not generate vibrations.
But for him, undoubtedly, the main advantage to highlight is its high precision. If you turn off the machines on a Friday and turn them on Monday, the first part that comes out is a right part. For them that is crucial, they work at the hundredth and any deviation affects the process and their productivity.
THE FUTURE
At CMZ, the experiences of our clients matter to us. We work every day to become strategic partners in their production processes. The background race undertaken in 2016 with Metal Performers, we hope that it will be the beginning of a long road.